We Wine Mouths LOVE
awards season
. Any excuse to sit on the couch, look at pretty dresses, heckle the tv when
Leo gets snubbed
(and not to mention drink wine) is a winner in our book.
Here's our take on popcorn and wine pairings for Oscar night!
1. Butter + Chardonnay
What could be butter...er, better than straight up, unadulterated butter paired with your favorite buttery chardonnay? Get the recipe
here
.
2. Parmesan and Black Pepper + Syrah
Get yourself a block of parmesan and a pepper grinder and go to town on
this
. This should pair quite nicely with a peppery Syrah.
3. Cinnamon sugar + Prosecco
This is like the Reese Witherspoon of popcorn: Sweet and a little sassy. Get the recipe
here
.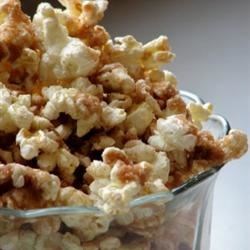 4. Cayenne +
ros
é
Temper the spicy kick of cayenne pepper with a sweet(ish) rosé. Our lady Martha has you covered with the recipe.
And the Oscar goes to...

Try them out and let us know what you think!